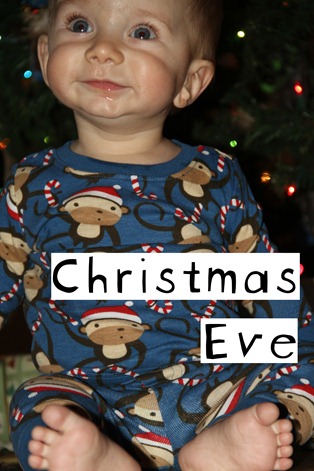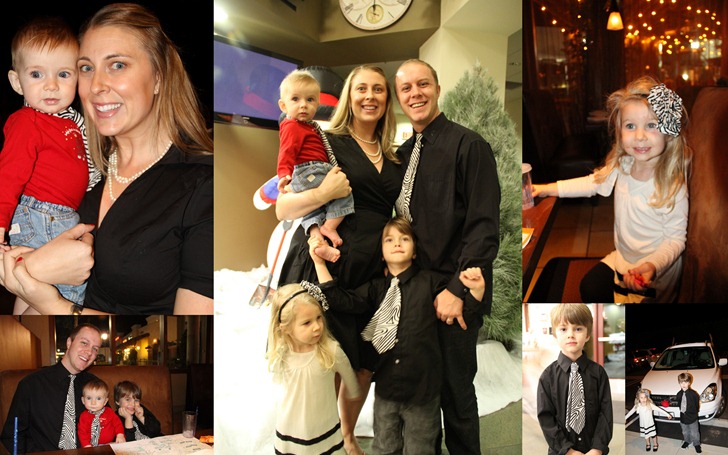 (Clockwise from top left: Me and my guy Cy, the family after the Christmas Eve service, Cora Jane at El Torito Grill after the service in her headband bow I made that morning, the kiddos in front of Rudolph – our car has a nose and antlers thanks to Nonno, Eli in his tie, my boys in their matching ties I made that morning – I wanted cream and black stripes but there was none at the fabric store.)
We got home, put the kiddos in their matching PJs then "made" cookies for Santa.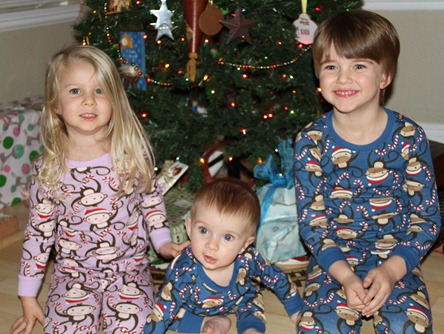 Try not to be jealous of my mad cookie baking skills…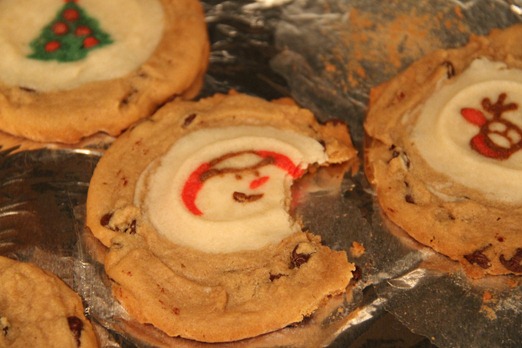 (Scoop of Pillsbury Cookie Dough with one Pillsbury pre cut Christmas dough squished on top.)
We closed the evening by reading about Jesus' birth from Luke 2.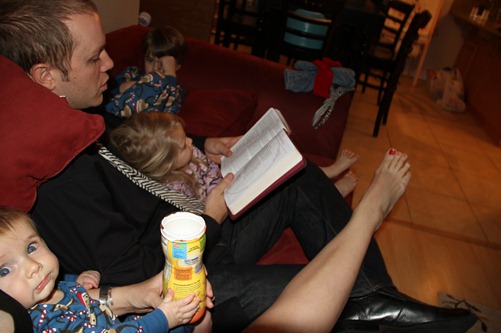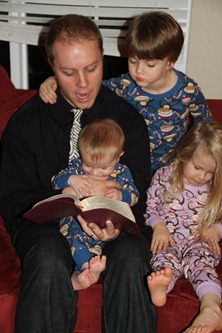 This is probably my favorite Christmas tradition, it's also the sweetest.
2009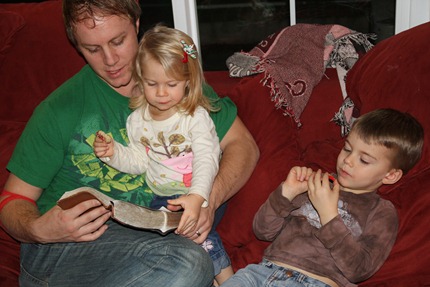 2008