Did you know there is an aquarium next to LEGOLAND?
I didn't!
It's called SEA LIFE and it's perfect for lil' guys and gals.
Let me tell you all about it…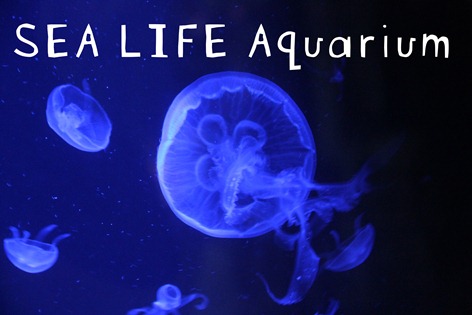 (Hot Hubby took that picture… isn't it awesome!)
First you should forget your stroller (poor 3rd baby) and rent one. It was only $9 and was a great for hauling all our stuff. Then you have to be sure you're wearing a pirate ship tee… it is the aquarium!!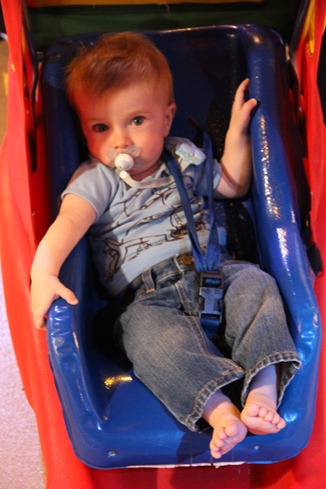 The very first exhibit, Gold Rush River, has a slide. Which was great! We hung out for quite some time while the kiddos got their wiggles out. Perfect after our drive to Carlsbad. Then the kiddos were ready too look at all all the other awesome exhibits. We loved that some were open air, some were behind glass and some were touchable…
Of course there was a LEGO building break…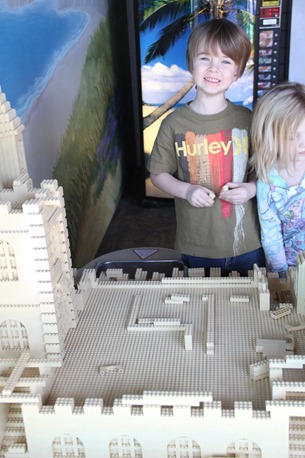 The highlight for us was the Lost City Of Atlantis. It's a giant tank in the middle of the aquarium with sharks, sting rays and other undersea awesomness!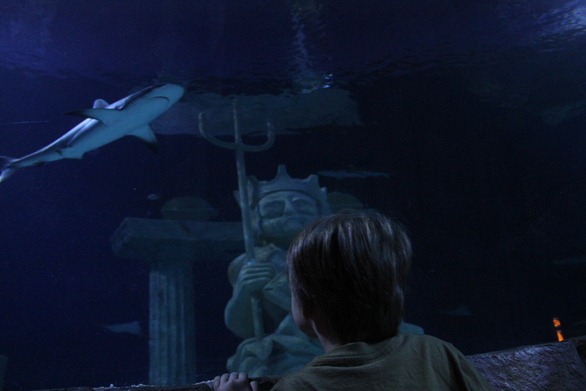 We loved the parts that looked like a pirate ship. Complete with a cannon!
Going through the whole aquarium took us an hour and a half. If the kiddos were older (or if the day was a one-on-one kiddo day) I think it could take quite a bit longer because SEA LIFE has lots of interactive exhibits with questions, games and such.
On our way out Cy was making the most adorable faces. Once again securing his place as favorite.
Randomly, my kiddos had a fit over the stickers and some little paper thing SEA LIFE handed out. It resembled a scratcher and I'm pretty sure it was for a Q & A game inside the aquarium. Eli and Cora loved the scratchers so much they slept with them for 3 days.
Random.
Or maybe an indicator they will be addicted to gambling???
Check out SEA LIFE soon!