Remember a couple of weeks ago when we when I invited you to Fabulous Fords Forever? If I didn't say "hi,"  it's because there were about 15,000 people at the fun event!!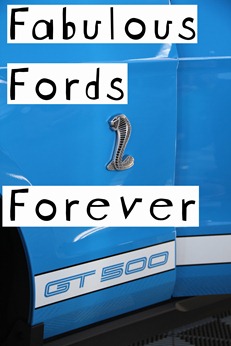 Ford debuted the 2012 models (is that that the right word?? styles? designs?) and Hot Hubby was trying to convince me the Mustang would be a great family car. HA!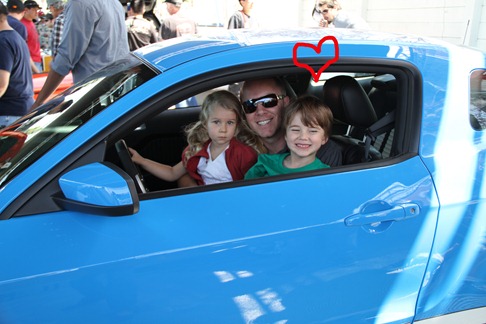 I've always thought the  Ford Taurus was ugly (sorry) but the new one is super cute! Before I knew what it was I commented on it to Hot Hubby, when he said "Taurus," I was shocked!
Take a look:
(Look closely and you'll see JP is wearing one of our earliest Lid styles. He insists on wearing it inside-out with the brim down! How awesome are kids?!?!?!?)
Some of our closest friends came with us and we just couldn't stop snapping pic of the kiddos with the cars…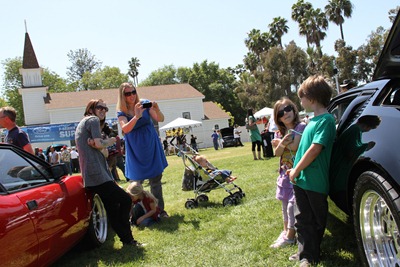 I'm sure the windex bearing car show folks were shaking in their shoes when they saw our sticky fingered children come close!
By the end, one lil' gal was very done with the picture taking. But how could I resist this Orange County car!?!??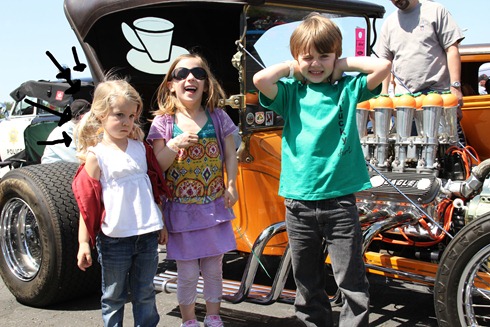 My faves were the old Model T's. How awesome if we all still rocked some T action? (Maybe I wouldn't have gotten a speeding ticket!!)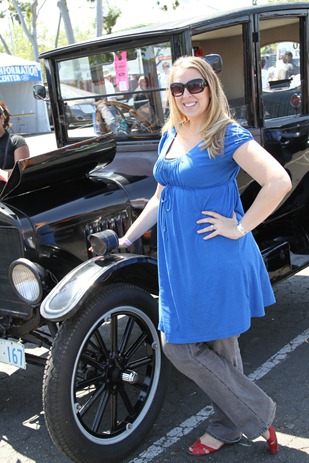 A pic of us with the race car beauty, Linda Vaughn, along with an awesome pic of her back in the day. Take a look at her drooling admirers in the background! I'll give you 2 guesses why she is so popular…
If you guessed personality and poise then you were right! (Oh, and she has giant boobs.)
.
Fabulous Fords Forever happens every year (this was year 26!) and it was a great FREE family day out! Pack a picnic lunch and check it out next year.
Follow Ford on Facebook here.
Follow Ford on Twitter here.
.
Ford has some pretty amazing things up their sleeve… I mean under their hood, as well! Their all-female Biomaterials research team is working on technology to grow (YES, GROW) car parts. This video is fascinating: