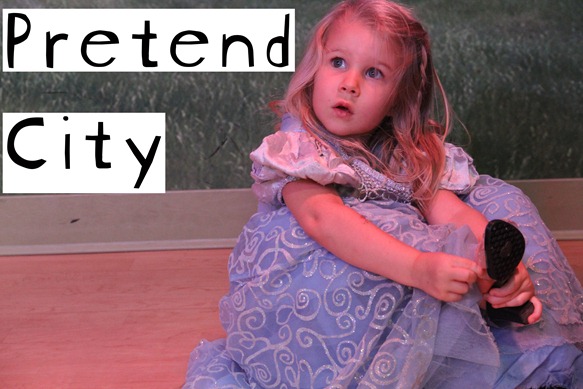 We love love love Pretend City. The kiddos love to explore all the aspects of the City and the place always has new exhibits for us to check out!!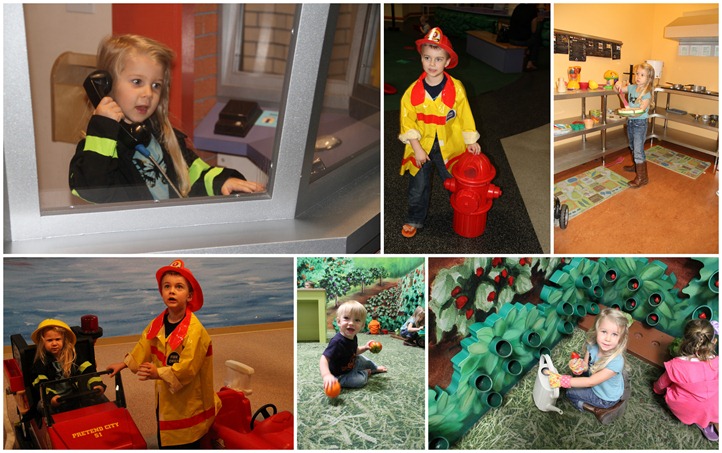 (The fire station, farm and restaurant!)
In June Pretend City opened the library and dentist office. In the library you can "check-out" books, read in a quiet nook and even learn how to fix book bindings.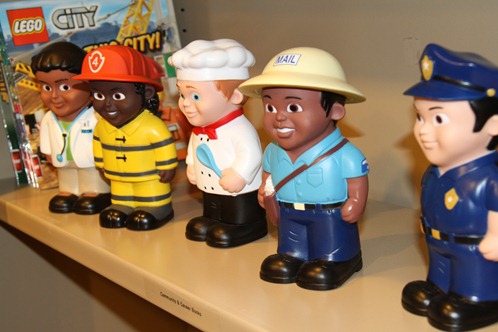 Lots of books and stuff on the shelves so I put Cy in the stroller to prevent mass destruction…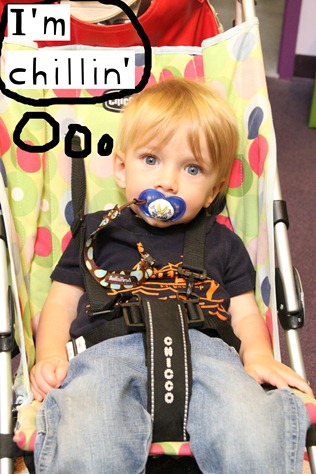 The dentist office has a waiting area and a dentist chair and giant teeth to brush.
If you are looking for something F-U-N to do tomorrow (July 31st) here is a coupon for Pretend City's latest awesomeness – PBS SoCal Day featuring (one of our favorites) Dinosaur Train. (Click on the coupon and print as many as you like!!)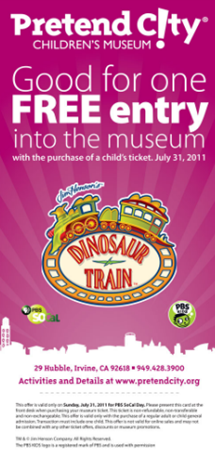 PBS SoCal Day with Dinosaur Train
July 31, 2011 10-3pm
949.428.3900
29 Hubble, Irvine, CA, United States, 92618