Mondays I like to share something I got. We all like to share a good deal, splurge, unique find or fun activity. If you got something awesome (or lame) recently and blogged about it, be sure to leave me a link to the post in the comments!
I have a weakness for dishes (remember my turkeys?). There is just something about a beautiful table setting that gets my heart a pumpin'. On Thanksgiving my grandmom gave me my birthday gift – some of her milk glass that I've had my eye on for ages.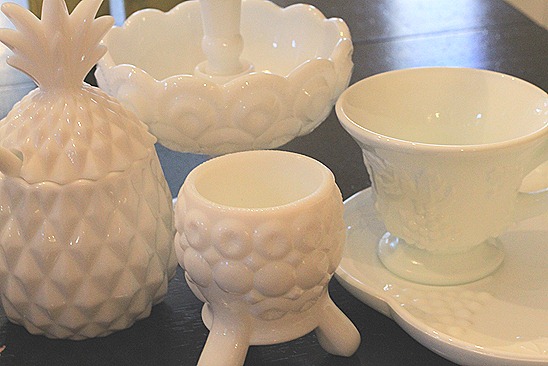 Have you heard of Milk Glass? It's absolutely beautiful vintage dinnerware that comes in blue, green white & pink.  Now I own 9 brunch plates with punch cups, a kick a&$ pineapple sugar bowl, a little votive (I think it's a votive) and another thingy. I don't know what it is, do you? I thought I would ask because of all the help I got with my salt and pepper shakers.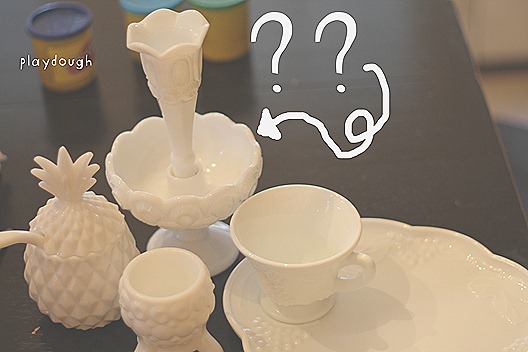 And some milk glass for you to drool over…
(Pix from Jadite Kate   & Fric and Frac)
(Pix from Spring Chick& Milk Glass)

(Pic from One Charming Party)