I knew this day would come.
Eli's first LEGO set!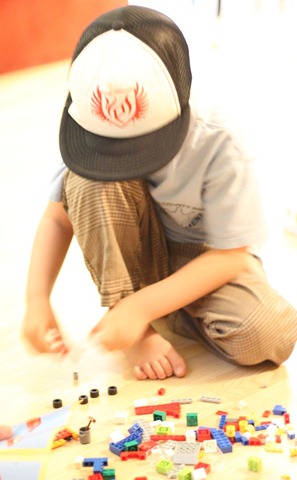 I think Hot Hubby was digging it just as much as Eli.
Awesome!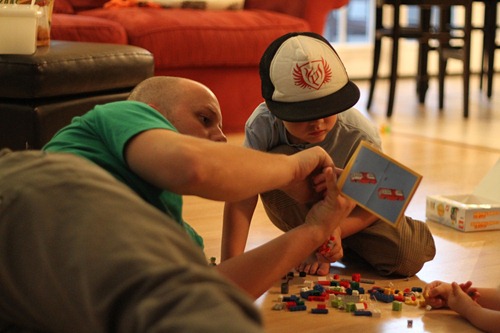 Eli picked it up right away.
It must be a boy thing!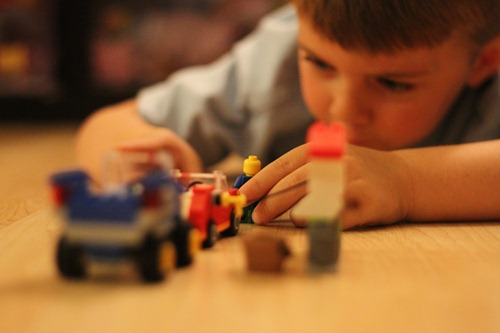 The finished product – a gas station, 2 cars and…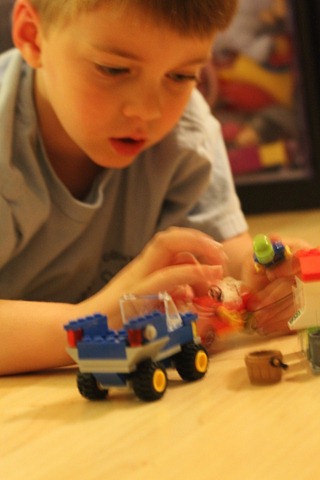 …a blissful boy!
If you "got" something and want to tell everybody about it? Add a link to your post in the comment section. Maybe you are a coupon maven and spent $23 on $233 worth of groceries, or you splurged at anthropologie (sigh), or won an awesome giveaway, or you got an awesome gift and want to honor that gifter… the list goes on!