Sometimes after folks buy Lids they send me pictures of their adorable kiddos wearing them (or post them on our Facebook page).
I love it.
Like really LOVE it.
Because I really think people who buy Lids are my friends.
Is that weird??
Anyway, some Sundays I feature one of the Kids in Lids pictures sent to me!
Here is the first Fedorable picture sent to me. Yay yay yay!!!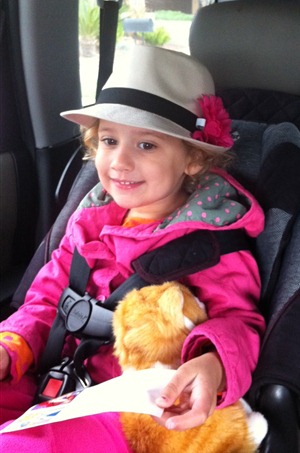 This is 3 and a half year old Sydney. Her mama snapped this pic on the car ride to school. Sydney insisted on wearing it!
A lot of parents are telling me that their kiddos love wearing their Fedorables everyday. It's super comfy and lightweight. The cooler alternative to a bucket hat. Not that I'm bias or anything.