Squeeeeeeeeeeeeee!!! (I've been doing a lot of squeeeeing lately haven't I?)
Did you catch the KTLA 5 Morning news yesterday morning at 7:15am?
Neither did we.
We don't have that channel.
Maybe we are a little Dugger-like when it comes to TV. Don't get me wrong. We have a TV… just no antenna. So we don't get any shows on it. We have Netflix streaming for $8 a month (I should do a post on it someday) and we can do DVDs AND I make my friend Kyla record Big Fat Gypsy Wedding for me. Then we have eating nights craft nights and watch the shows. That's very un Duggar-like.
What-evs.
Here is the clip from the show… (Mom, We are at 2min & 10 seconds, after the commercial.)
I'm so honored we were picked to be on the show. There were other great products featured as well and you can see them all in this post.
How funny is it that the hosts wore our Fedorables for the second half of the segment? RAD!
I wish they would have mentioned how we donate to Surfers Healing and to great adoptive families! (like Henry's family!)
But I guess it's OK.

I'm going to use this post as a cliff notes version of the month I didn't post…
Eli finished school Pre K and I wasn't sad. It's crazy to think we are about to start the Elementary school years with our kids. Time is a bandit. Stealth. Overnight the children grow like crazy in mind body and spirit. Then when you look at them and realize they have hit/passed another milestone you cry like a baby and eat 3-5 skinny cow wafer bars.
Oh, that's just me…
Awkward.
We had a celebratory lunch at Rosa's Pizza. If you live in North County you have to try it. Yummy.
They have mustaches in the quarter machines.
And the next day we moved.
Since moving day I've been doing move-y things. Like putting in contact paper, getting gifties from friends and killing backyard gophers.
I like my girls.
Tess is growing up. Lame.
Cora Jane is growing up. Lame. She also loves to wear her headbands like Axl Rose.
She is her own girl. Not lame.
My hubby and I had a date day at the beach together. Just us. No kids. So I read and slept and it was awesome. Awesome.
The hubs went body boarding and came in from the waves with a ring he made out of seaweed while waiting for a set.
Can someone travel back in time and tell my jr high self that all my dreams will come true.
Don't mention the getting fat part though.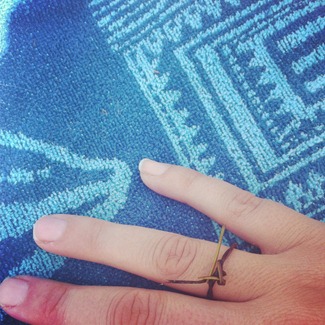 And I'm kinda switching things up a little. I'm separating my business and life on Instagram and Twitter. So be sure to follow my new accounts as well! (@elislids on both)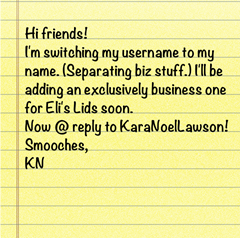 Happy Monday!