I got a ticket last week.
For speeding and an expired license.
My license has only been expired since July… um yeah.
I first discovered the expiration at Hot Hubby's kick a&$ bday party over at the Brea Improv in January. Then promptly forgot about it. I am in charge of keeping multiple humans alive, so getting it renewed just kept getting added to the forgotten list. Then I got pulled over and it became priority #1. Can you believe the officer didn't give me a warning for the expired license?? I mean, I'm preggers (which of course I mentioned to him) with 3 kiddos in the minivan AND there was an adorable birthday smash cake I made in the passenger seat.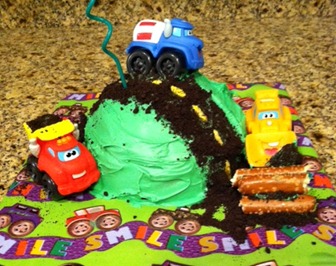 I won't get into the pathetic details, but there were tears involved. A lot. Along with explanations to my little humans that went something like this, "I'm not crying because police men are bad… this is called a license… you need it to drive a car… police men protect us from bad guys… no, mommy isn't a bad guy… mommy was driving too fast… even though he doesn't seem nice you should still find one if you're lost." There were about a million dozen similar responses given while I'm sobbing. Full-on-sobbing.
Oh well. Time to renew my license.
I arrived at the DMV one hour before opening, at 7am, with the children in tow and armed with snacks (non-healthy ones to increase threat levels). We ended up being about the 10th person in line. Two hours and 31 dollars later I have a new picture and unfortunately a new weight on my current license. I was even complimented multiple times for my well behaved children… which totally makes up for my last trip to Jo-Ann's when my children may have been possessed.
On the way out I felt like giving the waiting line high fives. Like in a sports movie when the underdog just won the Big Race. Yeah, I survived and thrived at the DMV with 3 kiddos AND I'm pregnant! Woo hoo! Good game. I should get a prize or at least a raffle ticket for the chance at a big prize. Instead I remind myself it's just another day in the life of a Mama! This time I came out on top and I'm going to savor it. Because heaven knows next time I could be that "poor pregnant lady wearing two different shoes with snot all over her shoulders smelling like poo with 3 screaming children." And there is that ticket I'm still waiting for in the mail. Don't you just love that they don't tell you the total? It comes a month later in the mail so you can cry about it all over again.
On the way home went to the post office to drop off some Lid orders and left the kiddos in the car. Is that super bad… or just kinda bad? It's cold and misty out so its not like it's a hot day, they stayed buckled in their car seats and the car was locked. I was inside for exactly 3 minutes. But I feel kinda guilty.
At least I didn't get a ticket.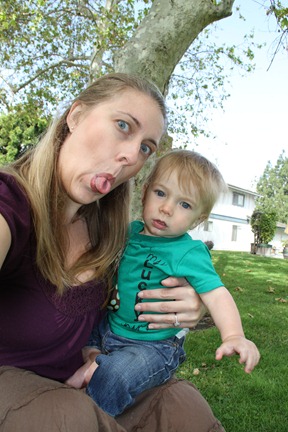 Side Note:
If you live in Orange County (or are willing to travel here), my fellow OC Family blogger is giving away a week at science camp. It's open to kiddos age 5-preteens who are obsessed with science and it's worth $300. Check out all the details to win a week a science camp here!