This week I'm combining our "I got it at…" carnival with a Not Me! Monday carnival! (Instead of sharing what I "got," I'm sharing what I didn't get… get it?… LOL!!)
Because more is better… especially when it comes to eating.
I didn't eat 2 baskets of ribs all by myself over at Newport Rib company when I was 7 months preggers.
Nope, not me!
Hot Hubby and I didn't stuff our faces then make the lamest "full tummy" joke ever pointing out my large belly to the waitress.  
I'm not totally stumped by this awesome video from my favorite band.
And, I surely have never thought about how odd looking the lead singer is!!
I haven't wasted my time on FB watching this deviously hysterical break-up video my hysterical cousin posted. (Where do you find these Elle!?!)
I didn't just bid on the Jillian Michaels 30 day Shred on ebay then watch the ticker count down for the last 20 minutes of the auction while nursing Cy.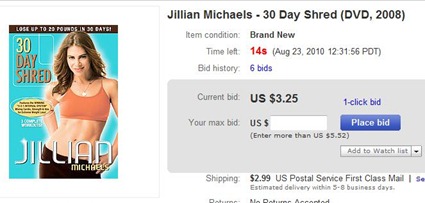 And my living room most definitely does NOT look like this at this exact moment…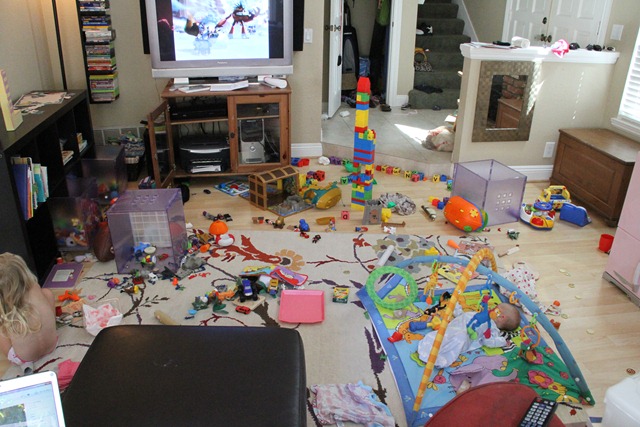 ~Want to join in the "Not Me!" fun head on over to McMama.
~If you got something fun and blogged about it this week add to our "I got it at…" carnival…